KEMTRON 600HD2 Packaged Fluid Recycling System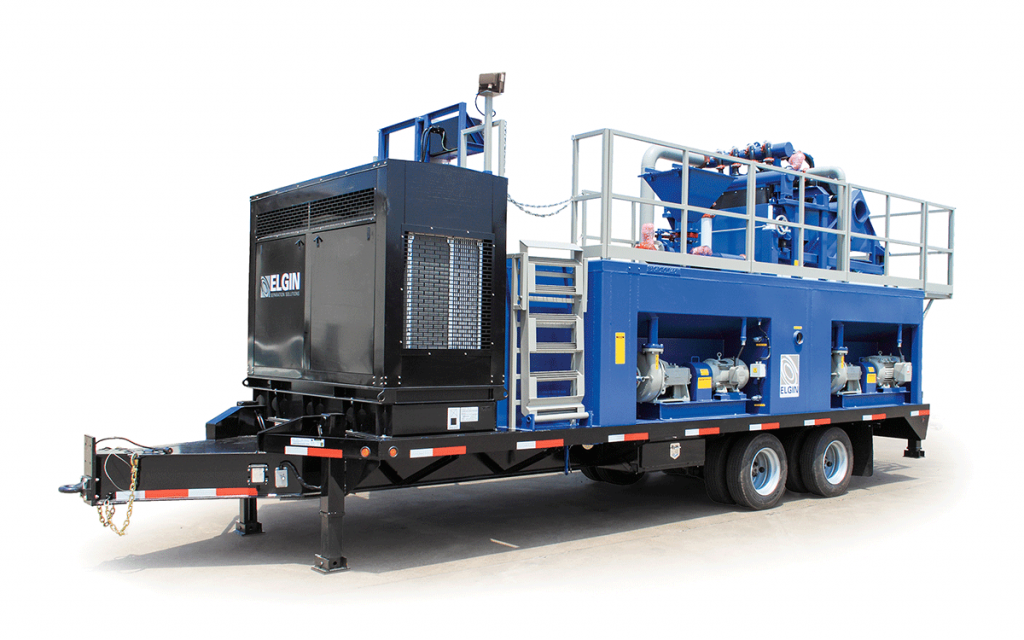 Within its class the KEMTRON 600HD2 has the highest rated hydraulic cleaning capacity at an impressive 600 gallons per minute (38 lps). Traditional systems offer single pass cleaning, while the KEMTRON 600HD2 features a multi-pass configuration, allowing each cut to be returned to the primary tank for continuous recirculation.
This feature maximizes the shaker and hydrocyclone desilter cleaning performance. High / low level tank sensors maintain pump consistency with safety interlocks to prevent pumps from running dry when operated in 'Cruise Control' auto mode.
Looking for improved performance?  Add a hydrocyclone desander to maximize cleaning efficiency while handling higher solids content with increased flow rates.
Largest screen surface area, 56 sq. ft. (5.2 m2), outperforms competitors in sand and silt removal.
Smart-Panel technology with Wi-Fi network for lowest cost operator oversight of any reclaimer in the industry.
Hyper-G™ shaker with Firestone's Marsh Mellow™ vibration isolators, providing reduced noise, long-lasting, maintenance free operation.
New for 2020, pump performance is greatly enhanced with Elgin's new rubber lined 250 series centrifugal pumps.
Optional dual-motion, variable speed Hyper-G Shaker configuration improves performance when dealing with tough clays using balanced elliptical motion.
Enhance mud recycling performance even greater with Elgin's Composite Shaker Screens.
Looking to fully dewater your drilling fluid , Elgin's team can incorporate a decanter centrifuge into the complete system.