KEMTRON 1000HDX™ Packaged Fluid Reclamation System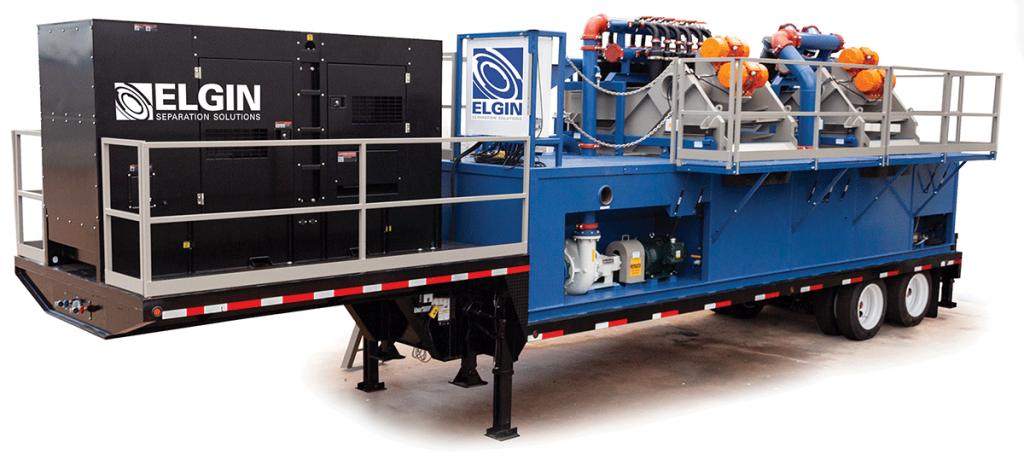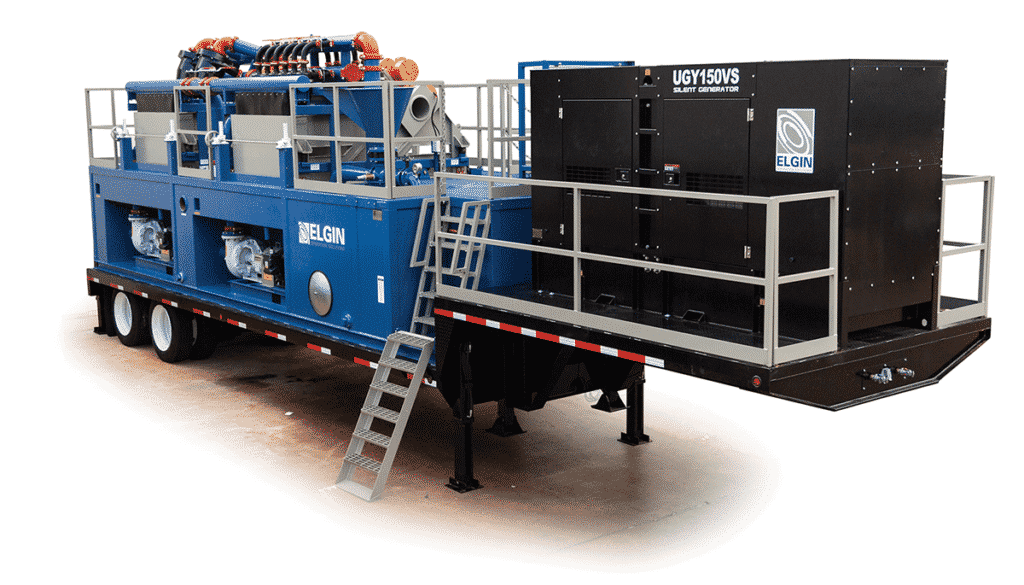 Within its class, the KEMTRON 1000HDX™ Packaged Mud Recycling System has the highest rated hydraulic cleaning capacity at an impressive 1,000 gallons per minute (63 lps) flow rate. 
Featuring two dual-deck, six-panel Hyper-G shakers, with a total 112 sq. ft. (10.4 m2) of screening surface that provide substantially more cleaning capacity when dealing with large bores.  Initial scalping cut can be processed by both shakers or just one via a unified inlet manifold with isolation valves for maximum performance.
Traditional systems offer single pass cleaning, while the KEMTRON 1000HDX™ features a multi-pass configuration, allowing each cut to be returned to the primary tank for continuous recirculation.  This feature maximizes the shaker and hydrocyclone cleaning efficiency.
Shaker performance is further enhanced with a single-point gear-driven jacking system, allowing the operator to adjust deck inclination as needed without tools or unit shutdown. 
Multi-pass cleaning system maximizes shaker and hydrocyclone performance helping to maintain target mud weights.


Two (2) 12" hydrocyclone desanders and twelve (12) 5" hydrocyclone desilters with pressure guages and dedicated isolation valves for ease of maintenance.


Hyper-G™ shaker with Firestone's Marsh Mellow™ vibration isolators, providing reduced noise, long-lasting, maintenance free operation.


Smart Panel technology with 'Auto-Run' feature for pump operation efficiency.


Most efficient tank agitation per unit volume of mud utilizing high pressure mud guns ensuring complete mixing performance.


Hydraulic lift-assist catwalk design allows for ease of installation onsite.


Onboard pressure washing system for screen and tank cleaning.
Enhance mud recycling performance even greater with Elgin's Composite Shaker Screens.
Dealing with tough clays? Upgrade to Elgin's dual-motion, variable-speed Hyper-G shaker to better manage clays in balanced elliptical motion.