AirBurst Screen Cleaning System
Screen Cleaning Systems
We believe the basis for an effective cleaning system is reliability and simplicity.  Common components make maintenance a breeze and stationary parts eliminate the need for complex retrieval systems. 
AirBurst
Delivers a burst of compressed air to remove debris from the surface of the screen.  The system includes control schemes that can be fully automatic or manual.
IceBreak
Designed to work together with an AirBurst system, this option prevents rapid blockage associated with frazil ice.  Once frazil ice conditions are detected, the system delivers an array of bubbles that will lift frazil ice particles to the surface.  This results in a protective coverage of ice on your water source.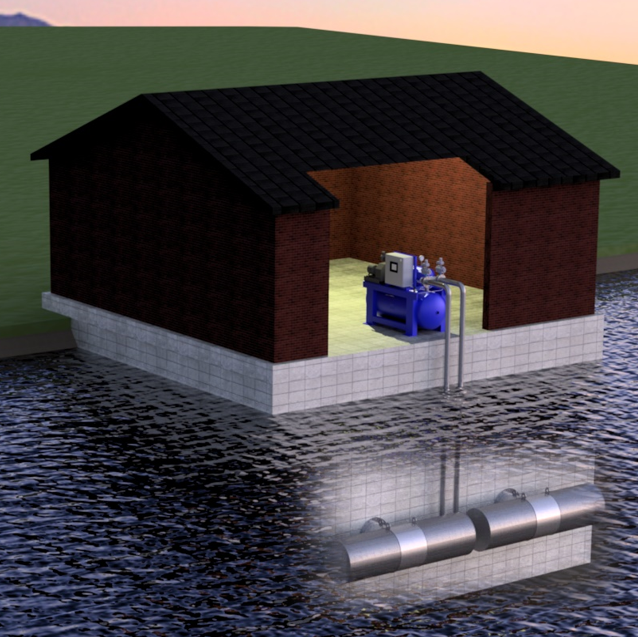 AirBurst General Arrangements
Standard Features
480V input to control panel (can be tailored to site supply conditions)
Cycle or event timer is the default burst trigger, but clogging trigger can be accommodated (differential pressure or water level)
Pneumatically operated valves
Filters and regulators for control air system
Trailer-mounted systems available
[logo-carousel-pro id="1605"]