Decanter Centrifuge Repair Services
Relative to our commitment to the product life cycle and asset management, Elgin Separation Solutions ("Elgin") has invested in high-quality, full-service, centrifuge repair service centers in Stafford, Texas; Raleigh, Illinois; and Poca, West Virginia.   Each of these service centers have been set up to provide full repair, refurbishment and remanufacturing services for your decanter centrifuges, screen bowl centrifuges and vertical cuttings dryers.  Elgin excels in repair and remanufacturing services with OEM parts and standards. Call today to learn more about Elgin's full line of services.
Decanter Centrifuge Repair
Elgin has vast experience in centrifuge repair and refurbishment of the industry's most popular decanter centrifuges. Elgin can provide a one-stop-shop service relative to maintaining your entire centrifuge fleet. Instead of distributing your maintenance service amongst a variety of suppliers, Elgin provides a single point of contact for all your centrifuge repairs.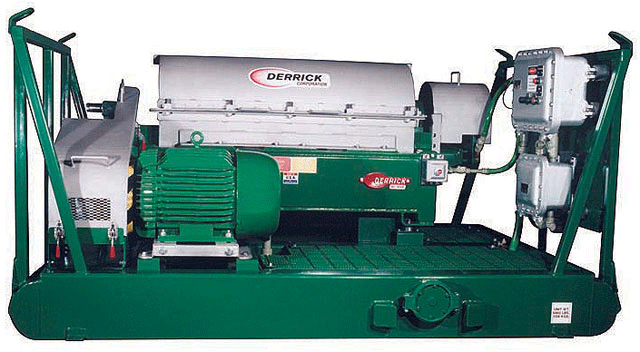 Derrick™ DE-1000 Centrifuge Repair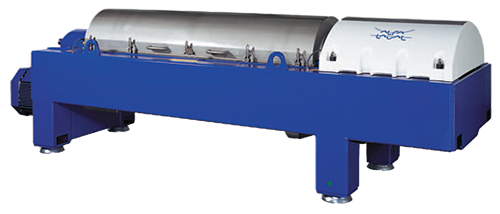 Alpha Laval™ Lynx 40 Centrifuge Repair
Elgin specializes in all brand Decanter Centrifuge repair & remanufacturing.
Offering complete OEM replacement spare parts and gearboxes.
Though Elgin's field service, repair and remanufacturing services are tough to beat, our greatest value is in the depth of OEM engineered spare parts offered.   Spare parts provided by Elgin are OEM designed to outperform those typically available from aftermarket providers.   This is not simply because of our commitment to dimensional accuracy, but because of the enhanced features developed over the years to improve the performance of your centrifuge.
Elgin can fully service and repair the following centrifuges for the Oil & Gas industry:
Alpha Laval Lynx 20 & 40™
NOV HS-3400™
Hutchinson & Hayes 1448™
Tecumseh 1655 & 1655 FVS™
G-Tech 1656™
Tomoe TDM-50™
Derrick DE-1000 & DE-7200™
Elgin can fully service and repair the following centrifuges for the Rendering industry:
Bird™ 
Flotweg™
Sharples™
Centex™
FLSmidth™
Screen Bowl Centrifuge Repair
Elgin Separation Solutions ("Elgin") has collected decades of experience designing, manufacturing, servicing and refurbishing decanter screen bowl centrifuges.  As an original equipment manufacturer ("OEM"), Elgin has a unique understanding of the design and key operating principles of the equipment it services.  By deploying OEM quality control techniques and documented acceptance criteria, a higher standard and level of confidence can be expected from a screen bowl centrifuge that has been serviced by Elgin.
One-Stop-Shop For All Your Repair And Maintenance Needs
Vertical Cuttings Dryer Repair
Elgin is the original equipment manufacturer (OEM) for the WSM-03 & WSM-04 Vertical Cuttings Dryer.  CSI™ is the industry's most recognized & reputable Vertical Cuttings Dryer Centrifuge available in the market. No other brand has achieved more success or recovered more drilling fluid, than the CSI™ dryer. There have been almost 800 CSI™ dryers delivered to the market.  As such, Elgin can fully repair and restore your fleet of dryers with OEM parts and services.