KEMTRON 400HD2™ Packaged Fluid Recycling System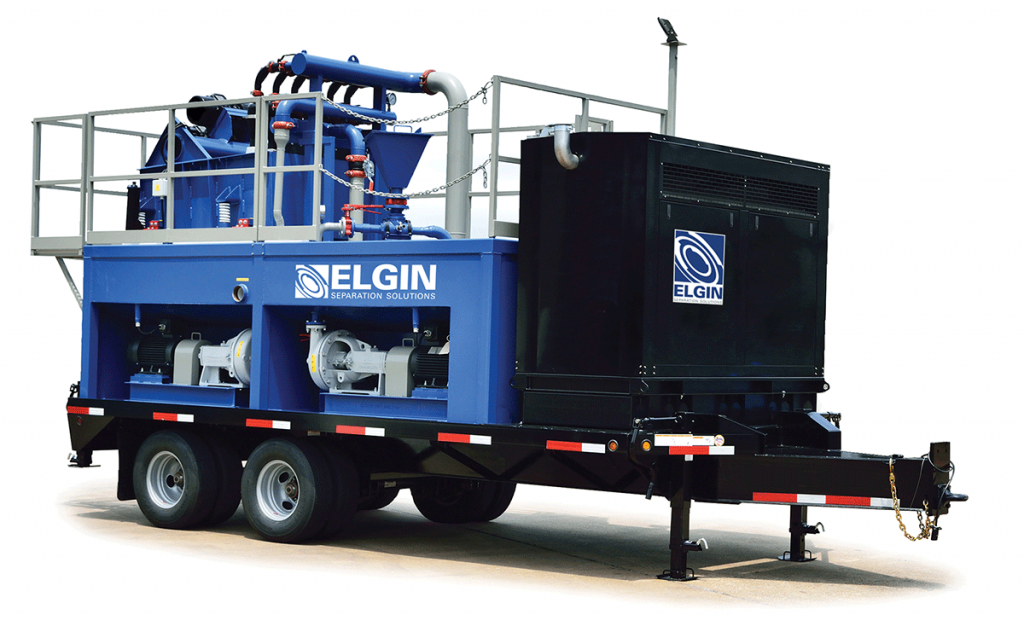 Elgin Separation Solutions pioneered the packaged mud recycling system decades ago. Operators quickly came to know these systems as durable, long-lasting, with high-quality sophistication and maximum performance.
Within its class the KEMTRON 400HD2™ has the highest rated hydraulic cleaning capacity at an impressive 400 gallons per minute (25 lps).
Traditional systems offer single pass cleaning, while the KEMTRON 400HD2™ features a multi-pass configuration, allowing each cut to be returned to the primary tank for continuous recirculation. This feature maximizes the shaker and hydrocyclone cleaning performance.
Multi-pass cleaning system maximizes shaker and
hydrocyclone performance.


Largest screen surface area, 38 sq. ft. (3.6 m2), outperforms competitors in sand and silt removal.



Dedicated centrifugal pumps, inset on the side of the tank for easy maintenance, provide independent transfer, mud circulation/hopper, and desilter operations.

Most efficient tank agitation per unit volume of mud ensures complete mixing performance.

Hyper-G™ shaker with Firestone's Marsh Mellow™ vibration isolators, providing reduced noise, long-lasting, maintenance free operation.
Enhance mud recycling performance even greater with Elgin's Composite Shaker Screens.