KEMTRON 600X™ Mud Recycling System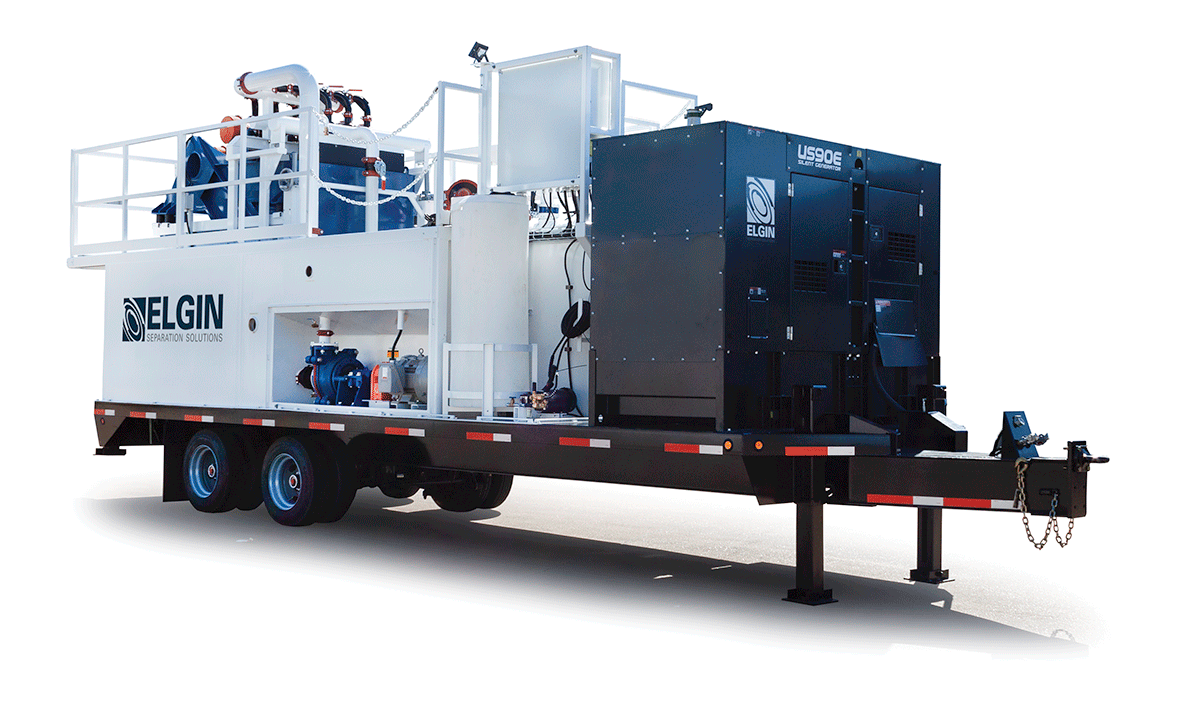 Elgin's KEMTRON 600X™ mud recycling system rises above the competition with improved design and performance today's drilling contractors need to maximize operation.
Elgin pioneered the packaged mud recycling system decades ago. Operators quickly came to know these systems as durable, long-lasting, with high-quality sophistication and maximum performance.
The KEMTRON 600X™ mud recycling system features abrasion resistant slurry pumps with mechanical seal & thermal siphon technology, high jet shear hopper mixing system, next generation composite wave screens, EPA Tier-4 sound-attenuated generator package, onboard pressure washer with dedicated tank, ball valve flow control, hydraulic leveling jacks for quick onsite installation, ergonomic fold-up ladder and pump winterization access valves.
No other solutions on the market can outperform the new KEMTRON 600X™ Mud Recycling System. Increase your operation's performance with the industry's leading turn-key solution.
'Smart Panel' Control Technology
Designed with clean and dirty tank level sensors, the KEMTRON 600X™ provides full pump automation resulting in dramatically less operator attention.  Advanced 'Cruise-Control' automation independently turn pumps on and off based on tank fluid levels to maximize pump life. Also available with full wireless control from any Smart Phone Tablet or PC.  
Abrasion Resistant Slurry Pumps
Rubber-lined slurry pumps are designed to dramatically improve both the pump life and ease of operation.  Onboard thermal siphon system allows pumps to run dry without damage. No competing system in the market provides abrasion resistant centrifugal slurry pumps.
Composite Pre-Tensioned Wave Screens
Elgin's proprietary composite wave screens provide for 46% more surface area.    
Onboard Pressure Washer
Elgin's newest KT-600X incorporates a completely independent polyurethane pressure washer tank to support the needs of the pressure washer.
Enhance mud recycling performance even greater with Elgin's Composite Shaker Screens.
Looking to fully dewater  your drilling fluid , Elgin's team can incorporate a decanter centrifuge into the complete system.