Submerged cylindrical screens are popular for large intake capacities.  Elgin's offerings are considered "passive," meaning they do not have moving parts under water.  The screen elements in the water source use screen area to spread out the suction from the pumps, thereby minimizing clogging and impact to the surrounding environment.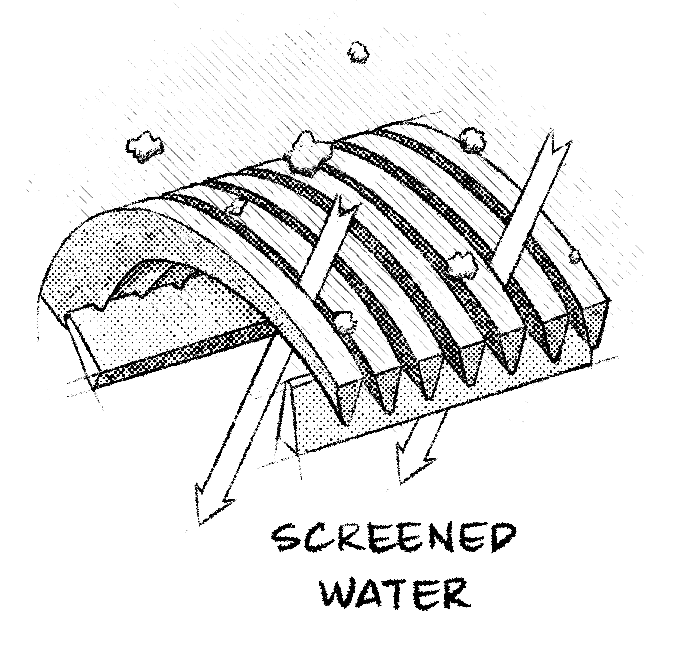 The most common arrangement is a cylindrical screen with a compressed air cleaning system (AirBurst).  When compressed air systems are not feasible, an oversized screen can minimize clogging.  Elgin offers a variety of cylindrical screen arrangements to meet your needs.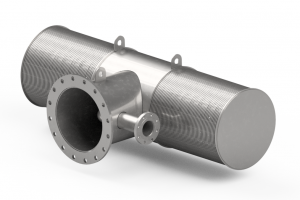 High capacity
Cost efficient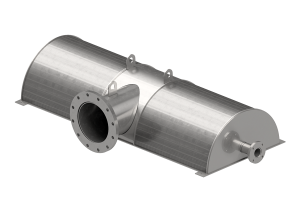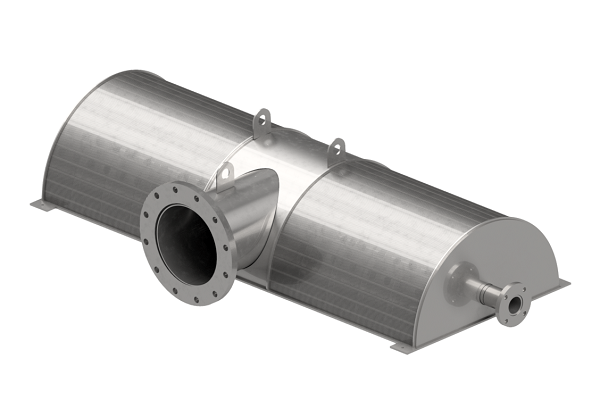 Low Water Depth
Surface Mount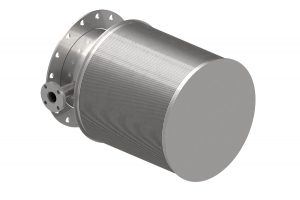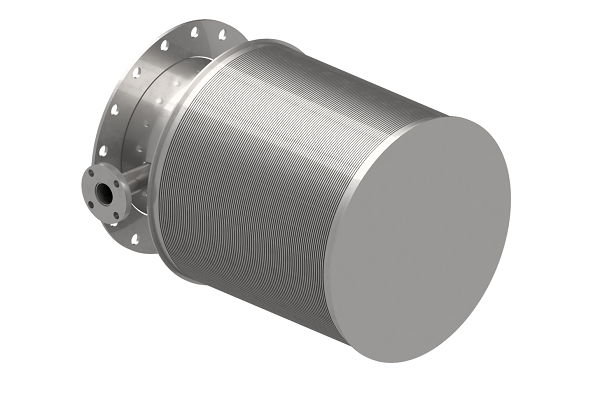 Low Head Loss
Flexible Orientation
We believe the basis for an effective cleaning system is reliability and simplicity. Common components make maintenance a breeze and stationary parts eliminate the need for complex retrieval systems.
Delivers a burst of compressed air to remove debris from the surface of the screen. The system includes control schemes that can be fully automatic or manual.  See our standard packages for more detail.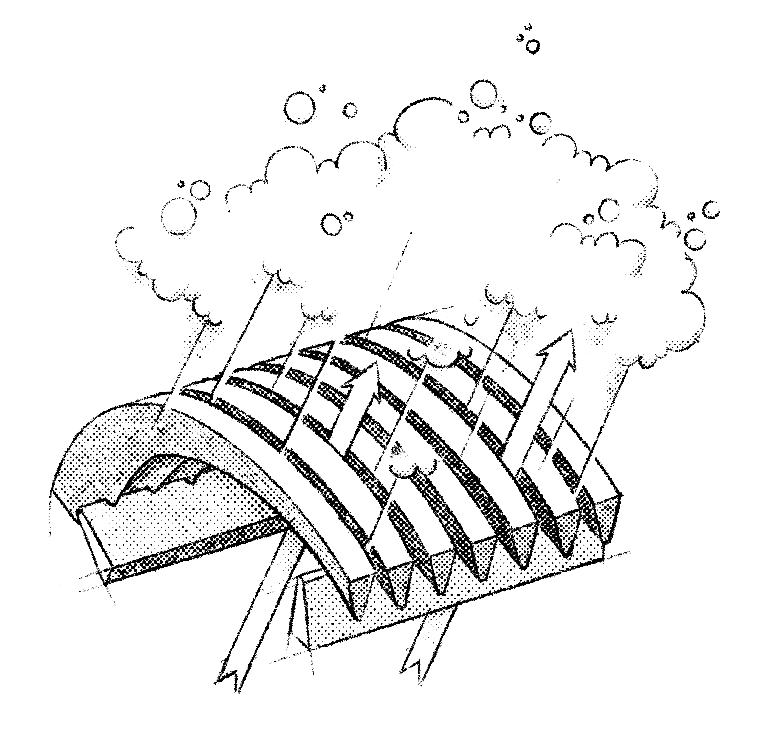 Our PLC-based controls can stand alone or be fully integrated into the local control system (SCADA).  An intuitive user interface and large HMI touchscreen will guarantee a smooth handoff to the end user.
Designed to work together with an AirBurst system, this option prevents rapid blockage associated with frazil ice. Once frazil ice conditions are detected, the system delivers an array of bubbles that will lift frazil ice particles to the surface, while the AirBurst tank delivers bursts to remove ice that has reached the screen.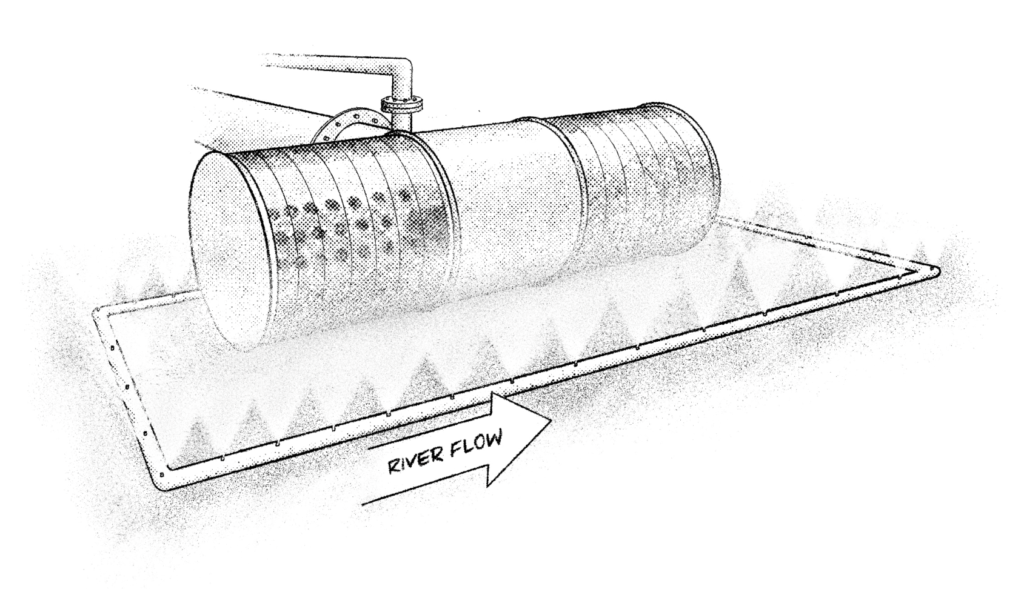 Popular with traveling screen retrofits, Elgin's flat panel screens can easily be installed at the entry point of an intake channel or crib.  These screens provide a high level of filtration without the O&M involved with motorized screens or raking systems.  They can also be fitted with an AirBurst system for a low-maintenance cleaning system.
Elgin's screening solutions are also more compliant to regulations related to fish entrainment – such as EPA Clean Water Act section 316(b).  Entrainment is often considered trapping fish in an area where they can be harmed (which is solved by a screen element), but a broader definition should include pulling fish out of their normal environment (i.e., intake channels and cribs).  Elgin's screens are ideally located on or in the water source, so our screens not only exclude the fish but allow them to remain in their natural habitat.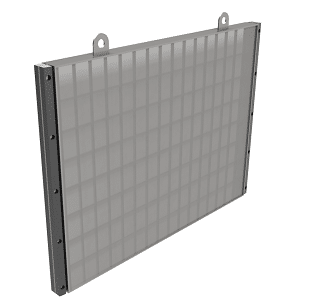 Elgin's wedge wire flat panel screens are able to withstand extreme loads and adhere to precise tolerances.  With fabrication methods tailored to the mining industry, our screens can handle anything your water source can throw at it.  Flat panel screens can fit into existing openings or can be supplied with guide rails to ensure smooth installation and serviceability over the life of the product.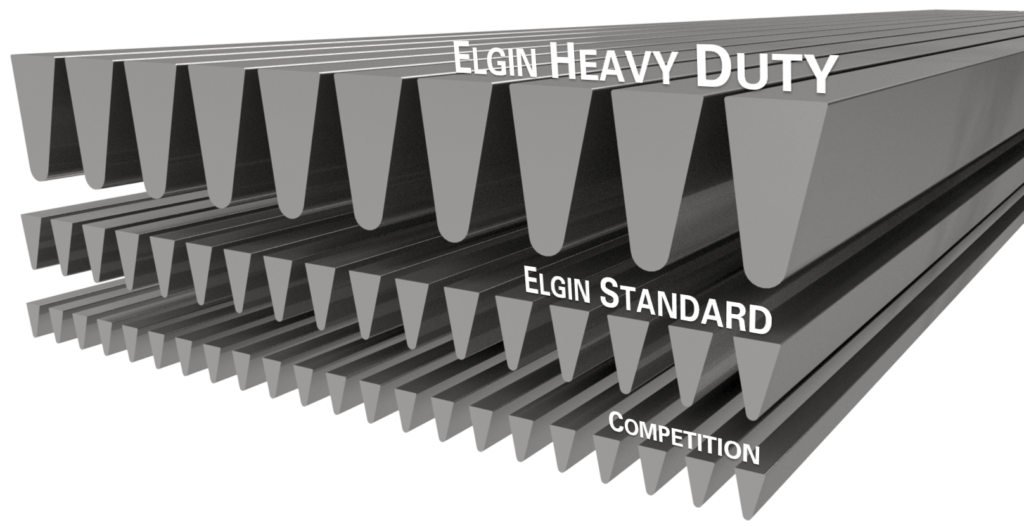 Historically wedge wire screens have been dismissed in the fish screen industry based on flatness and structural integrity.  The basis of the strength claims are from a traditional resistance welded screen panel that is created from a cylindrical screen drum that is cut and flattened.  Elgin's screens are fabricated in a flat condition and are fabricated using TIG welding, which produces a much stronger weld and less stress from the lack of flattening.  Learn more about the Elgin difference.