Rendering is a process that converts waste animal tissue into stable, value-added materials. Edible rendering processes are basically meat processing operations and produce lard or edible tallow for use in food products. Elgin offers a full line of rendering centrifuges capable of processing small to high volumes of waste material.  Systems are high performing centrifuges able to maintain a consistent G-force and flow rate (gpm). With more than 550 units installed worldwide, Elgin Separation Solutions if the perfect fit for all your rendering needs.
Since 1988, Elgin has installed facilities focused on repairing and refurbishing rendering centrifuges. Servicing the food rendering industry, we have developed a team of professionals specialized in working on Bird™ style centrifuges along with every other major manufacture in the industry. With a combined experience of over 50 years, Elgin is your one-stop-shop for all repair, refurbish, and spare part needs.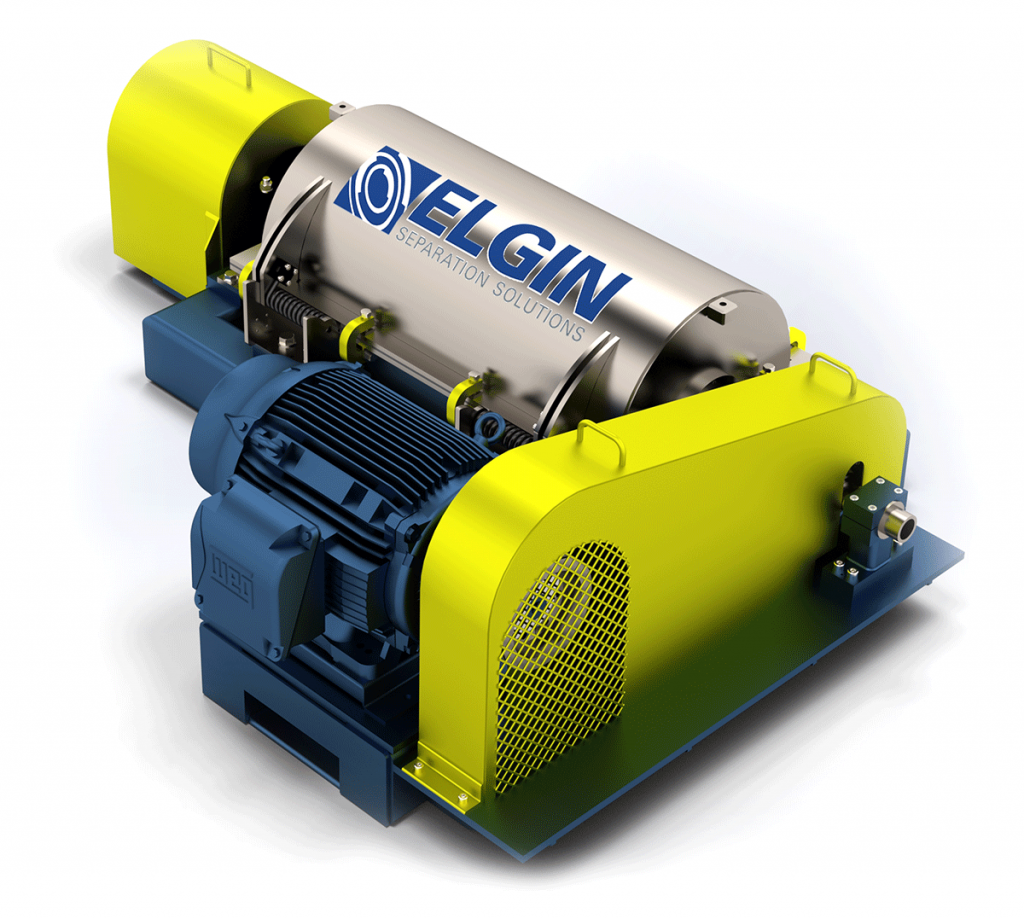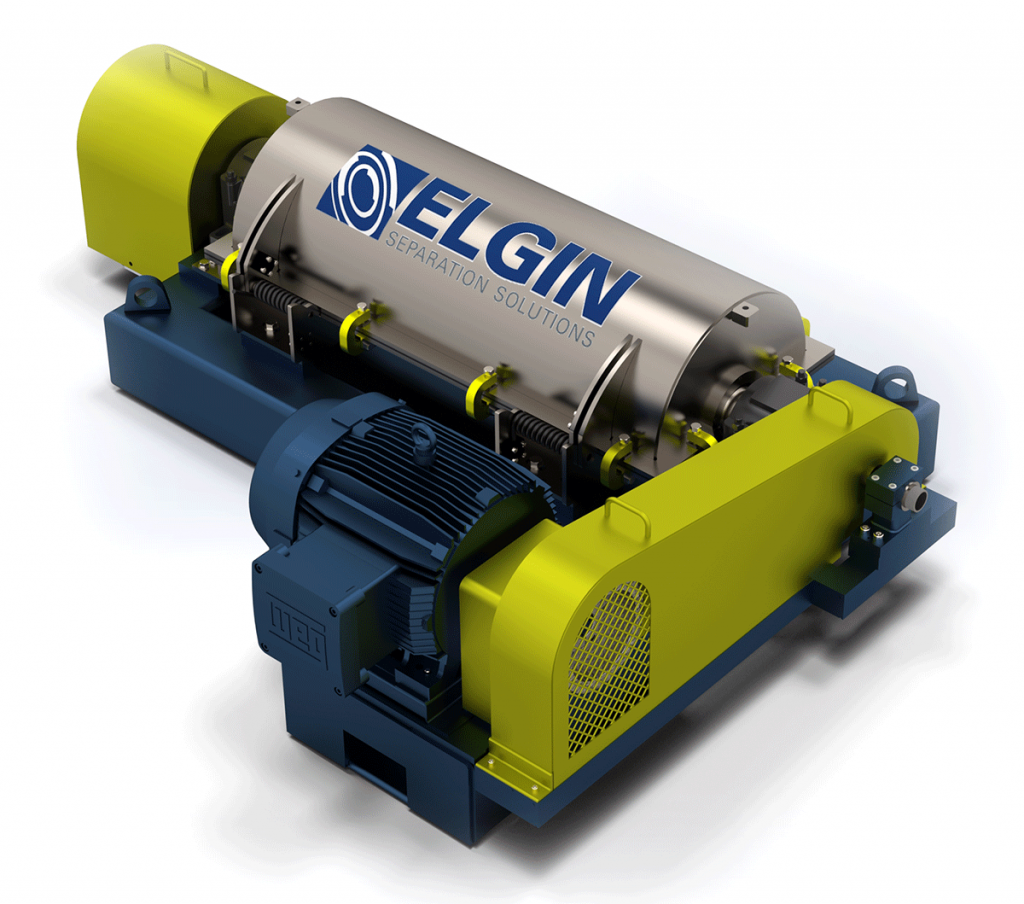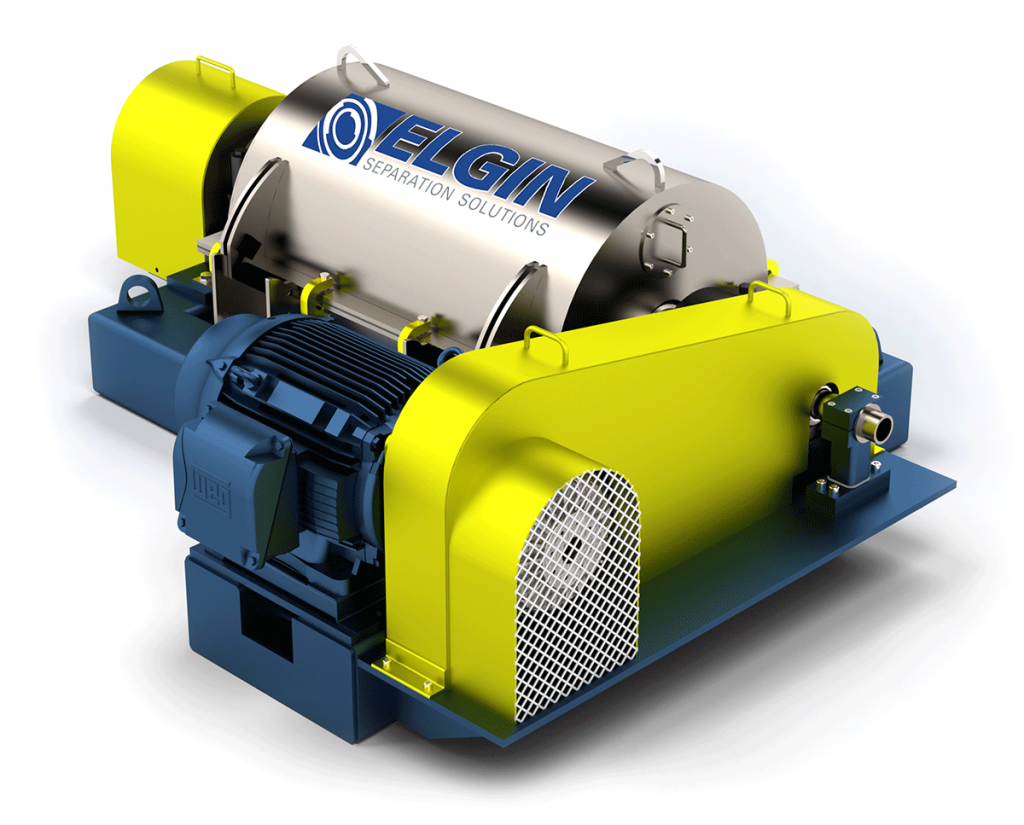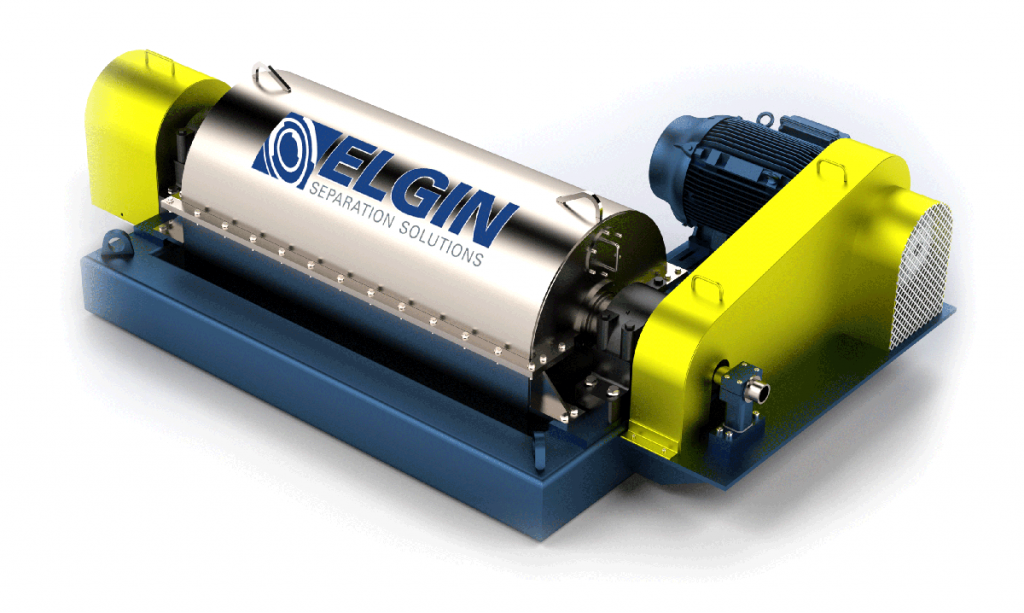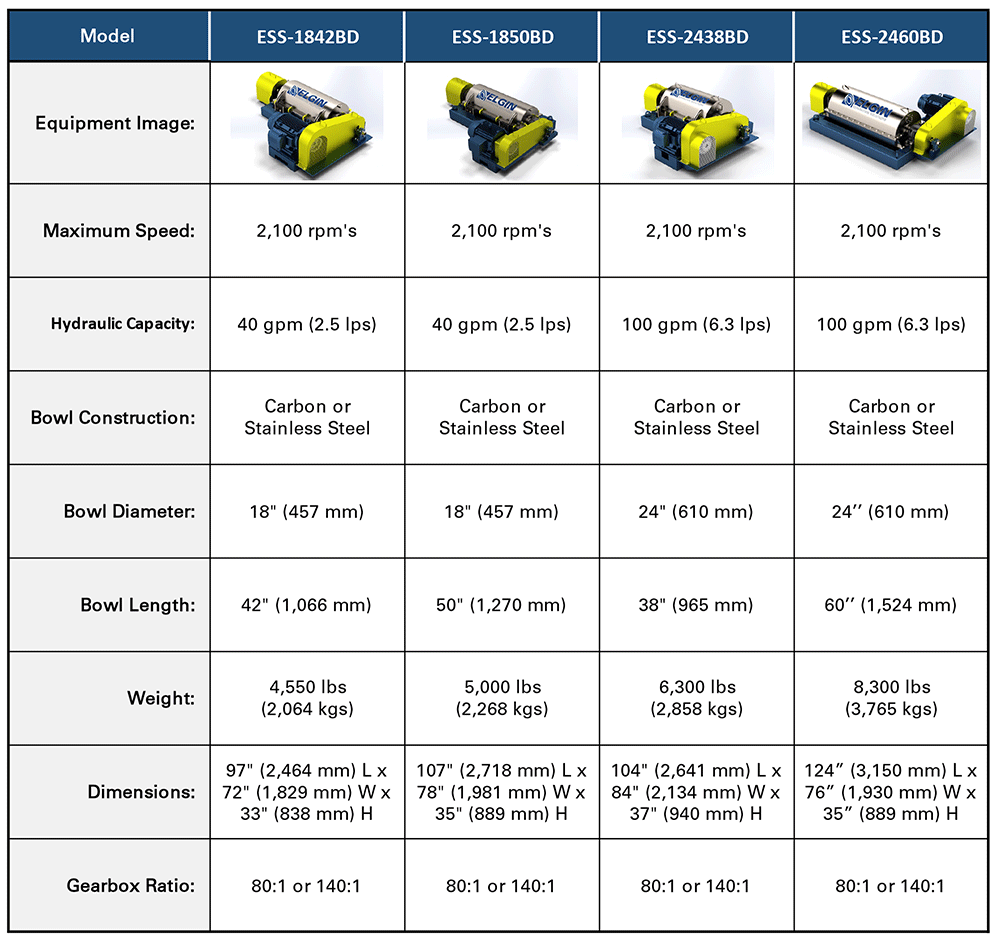 As an original equipment manufacturer of rendering decanter centrifuges, Elgin knows how important quality design and manufacturing is to our customers.  Utilizing high efficiency motors, precision bearings housed in heavy-duty pillow blocks, SA-69 premium gearboxes, stainless-steel epicentric liquid-end ports, and wide-mouth tungsten or ceramic-lined discharge ports, you can be rest assured Elgin centrifuges provide consistent performance for all your solids control needs.
Heavy-Duty Pillow Blocks with Premium Bearings
SA-69 Gear Box with 80:1 or 140:1 Ratio
Four Wide-Mouth Solids-End Discharge Ports
Four Stainless Epicentric Liquid-End Discharge Ports
Left or Right Configurations Available