KEMTRON 600MX™ Turn-Key Mud Recycling System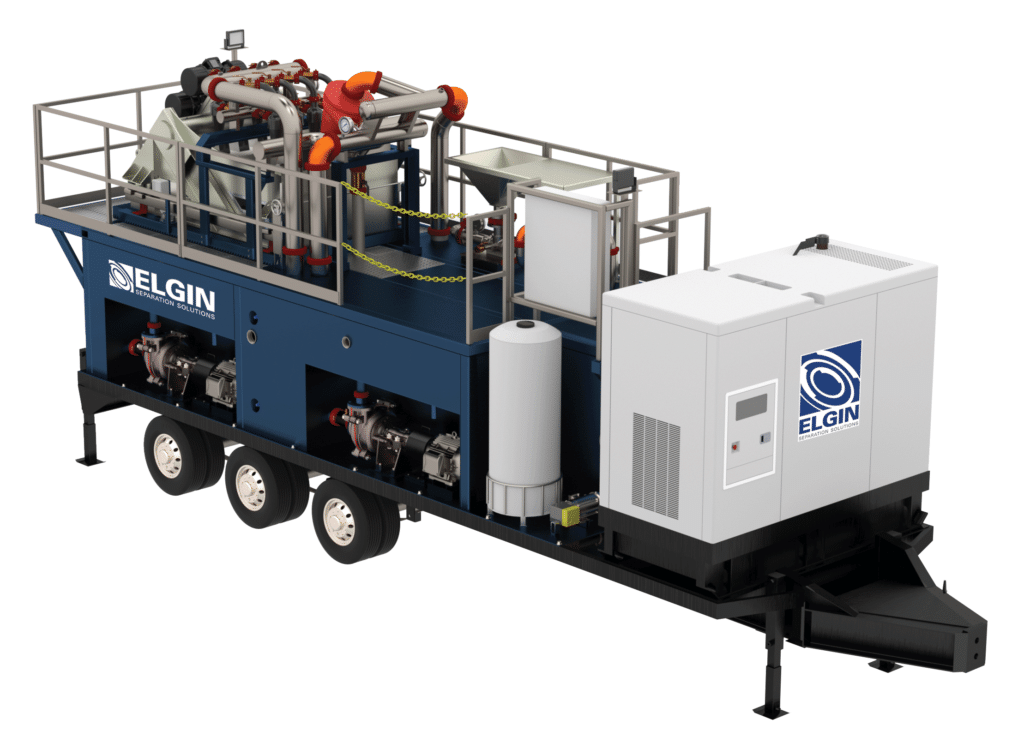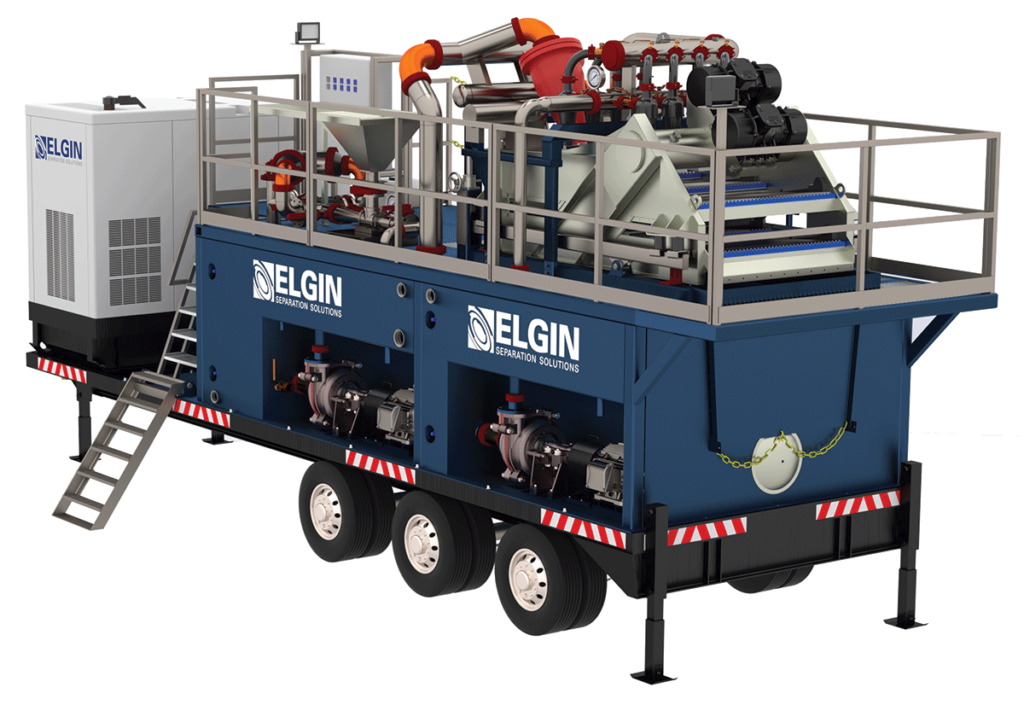 Elgin Separation Solutions pioneered the packaged mud recycling system decades ago. Operators quickly came to know these systems as durable, long-lasting, with high-quality sophistication and maximum performance.
New for 2021, Elgin's KEMTRON 600MX™ turn-key mud recycling system offers operators increased performance when managing fluids with high solids content.
By adding a 12 inch hydrocyclone desander, operators are able to process fluids with larger solids and increased flow capacity. The onboard desander works to remove large solids providing for improved performance from the desilter hydrocyclones. 
Increased tank capacity, abrasion resistant slurry pumps, high-shear hopper mixing manifold, and onboard pressure washer are just a few of the amazing features on the KEMTRON 600MX™. 
Abrasion resistant slurry pumps for increased performance and life-span.


Able to handle much higher solids content with the onboard 12 inch hydrocyclone desander.


Improved hydrocyclone desilter performance with larger solids processed by the hydrocyclone desander.


Capable of handling larger flow rates with onboard 12 inch hydrocyclone desander.


Improved polymer mixing with onboard high jet shear system.


Optional dual-motion, variable speed Hyper-G™ shaker is more effective when managing clays in balanced elliptical motion.
Enhance mud recycling performance even greater with Elgin's Composite Shaker Screens.
Looking to fully dewater your drilling fluid , Elgin's team can incorporate a decanter centrifuge into the complete system.