{"infinite":"true","pause_on_hover":"true","adaptive_height":"false","items":"5","auto_play":"true","speed":"400","rtl_mode":"false","dots":"false","nav":"true","slides_to_scroll":"2","slides_to_scroll_mobile":"1","auto_play_speed":"2000","draggable":"true","swipe":"true","lazy":"false","carousel_mode":"standard","center_mode":"false","center_mode_padding":"60px","vertical":"false","nav_type":"nav_arrow","items_desktop":"4","items_desktop_small":"3","items_tablet":"3","items_mobile":"2","nav_arrow_type_horizon":"angle_arrow_horizon"}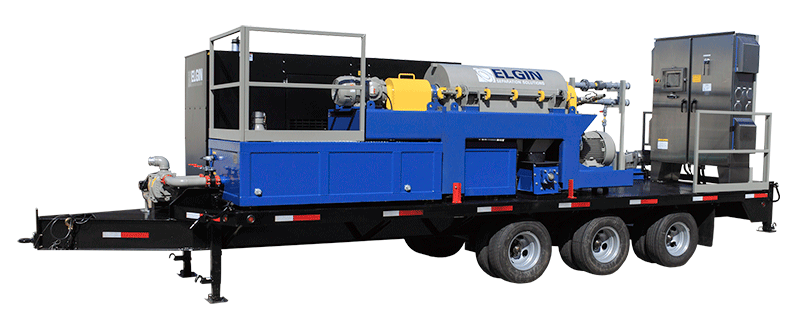 With over 25 years of experience in the designing and manufacturing of reliable solids control equipment, Elgin understands the need for mobile ultra-fine solids management.
The key to an effective solids control system starts with the control of fines. Uncontrollable fines increase equipment wear, lower the drilling rate of penetration, and can significantly hamper the rig's push/pull capabilities.
Provides full integration with existing solids
control assets.
Utilizes a triple-axel trailer configuration.
On board power and chemical injection available.
Solids are discharged directly to an on-board screw conveyor for waste management.
On-board PC pump feeds the centrifuge; Includes a self-priming centrate pump.
Optional hydration manifold allows for thorough mixing of polymers.