KEMTRON 200HD2™ Packaged Fluid Recycling System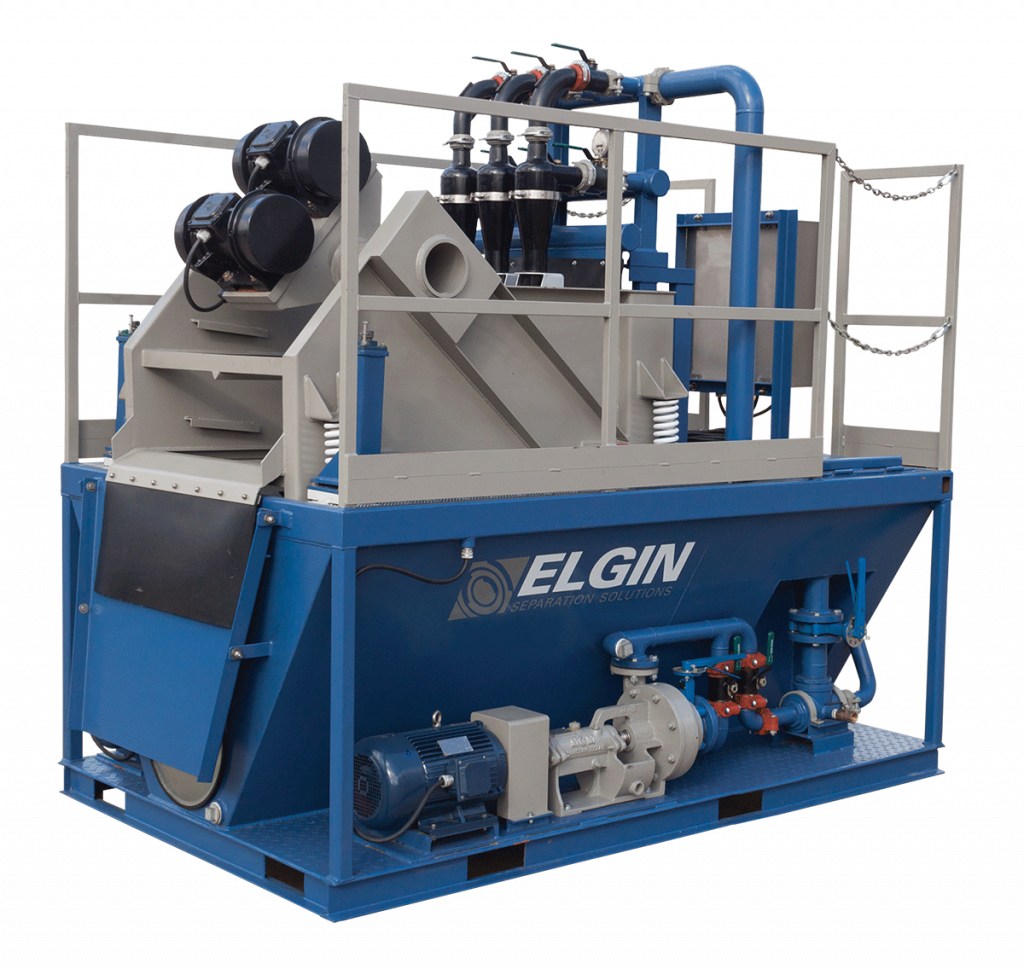 KEMTRON 200HD2™ Skid Unit
The KEMTRON 200HD2™ is ideal for today's contractors looking to process 65 to 200 gallons per minute (4.1 to 16.6 lps) in a compact, user-friendly design.  This system pairs perfectly with operators running rigs like the Ditch Witch® JT20 & JT30, Universal® 22×22 & 32×40 and Vermeer® 20×22 & 36×50 or similar*  .
Traditional systems offer single pass cleaning.  The KEMTRON 200HD2™ features a multi-pass configuration, allowing each cut to be returned to the primary tank for continuous recirculation.  This feature maximizes the shaker and hydrocyclone cleaning performance.
Multi-pass cleaning system maximizes shaker and hydrocyclone performance.
Largest screen surface area, 22 sq. ft., outperforms competitors, in its class, in sand and silt removal.
Most efficient tank agitation per unit volume of mud ensures complete mixing performance.
Dedicated centrifugal pumps, inset on the side of
the tank for easy maintenance, provide independent transfer/mud circulation/hopper, and desilter operations.
Elgin's tanks are fully lined with a phenolic lining to maximize tank life and reduce the effects associated with the circulation of abrasive/erosive solids to extend equipment life.