CSI-D4™ Vertical Cuttings Dryer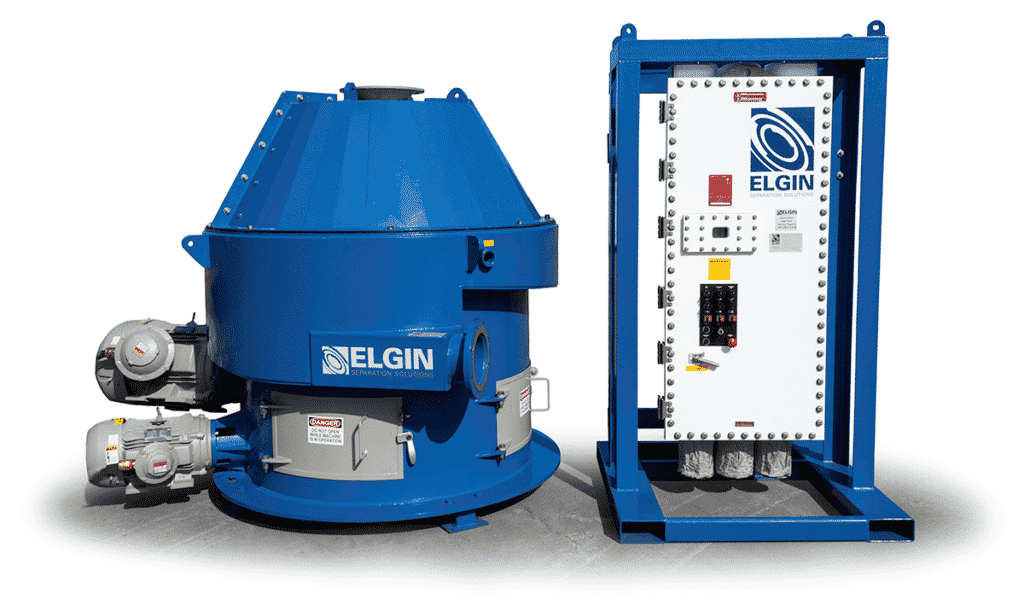 Elgin's CSI-D4™ Vertical Cuttings Dryer is the world's first, patented, dual-drive dryer.   This technology allows operators the ability to adjust the performance of the dryer based on the nature of the solids being fed to it.  Using a combination of proprietary gear boxes, operators can adjust both the applied G-force and the dwell time between the scraper flites and the screen.  This technology allows the CSI-D4™ Vertical Cuttings Dryer to be used in both oil-based and water-based drilling fluid environments.
Elgin Separation Solutions' CSI-D4™ VCD incorporates several unique features, including an automatic shut-off system to protect the gearbox when high temperatures are identified, and individually balanced rotating components to ensure vibration-free operation.
Typical flow-line shaker cuttings maintain a liquid content on average between 15% and 20%.   When properly managed, Elgin Separation Solutions CSI-D4™ Vertical Cuttings Dryer can lower the liquid content below 4%, in some cases 1%.  This can be done while managing up to 80 tons (73,000 kilograms) per hour of drilling cuttings, depending on operating conditions. 
The most common problems causing system shutdown, during operation, is associated with the lubrication system. Whether it is low pressure levels, exhausted filter, flow switch monitoring, fluid levels, or damaged hoses, the operation of the VCD comes to a stop. 
The CSI-D4™ VCD requires no active lubrication equipment or belt drive assembly making it the perfect solution for waste cuttings management. 
CSI-D4™ Features & Benefits
Perfect Solution for Managing Water-Based and Oil-Based  Waste Cuttings
Designed to reduce drill cuttings moisture on waste solids by 90%.
Recover thousands of gallons of drilling fluid and water that would normally have been disposed of with the waste drill cuttings.
Dewatered waste solids dramatically reduce waste disposal trucking fees.
Dual-drive technology for either water-based or
oil-based applications.
Not only does Elgin's technology eliminate the need to enter the dryer to service the drive belt system, but it provides guaranteed Class I – Division 1 and Class I – Division 2 compliance.
Vertical Cuttings Dryer Resources
Looking for a custom vertical cuttings dryer solution? Elgin's in-house engineering team can design the ideal solution for your operations.