Polymer Injection Systems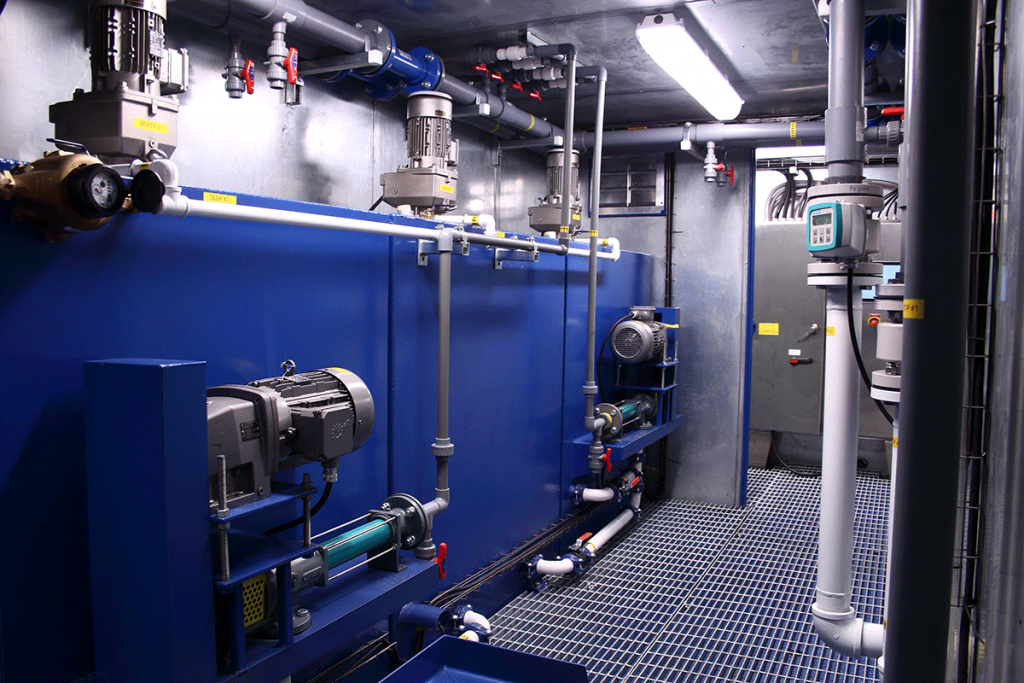 Polymer injection is key to efficient liquid/solid separation when dewatering in a 'closed-loop zero discharge' environment. Furthermore, the addition of polymers during operation allows the operator, to recover water from the fluid maximizing profits.
Dewatering also maximizes drilling fluid recovery, ultimately lowering overall mud costs as well as disposal and transportation expenses.  Furthermore, Elgin's systems improve mud properties therefore improving the rate of penetration.  With a "zero-discharge" or "closed-loop system" rigs can operate without mud pits, therefore reducing the location footprint and environmental impact.
Fully containerized system with multiple tanks for continuous polymer mixing without system downtime.
Dual injection manifolds allow for fluid processing to multiple centrifuges.
Proprietary control panel with touch-screen interface controls entire system for accurate mixing and processing capabilities.
Built-in flow meters monitor and log daily processing for increased productivity.
Tank level sensors add a level of protection to prevent injection pumps from running dry.